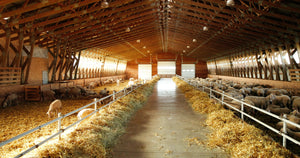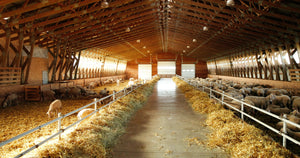 British Farming Camera Specialists
LIVESTOCK MONITORING CAMERAS
CALVING CAMERAS
Our camera solutions allow you to keep an eye over your cows from the comfort of your own home. Check in on your smartphone to see if any of the mothers are distressed.
SHOP CALVING CAMERAS
FOALING CAMERAS
Horse foaling season can be an incredibly stressful time of year when you are responsible for the welfare of mares. You can remotely monitor your mares from the comfort of your home.
SHOP FOALING CAMERAS
LAMBING CAMERAS
Our lambing camera kits help take the stress out of lambing season by allowing you to keep a close eye on all of your lambs and sheep from one place without having to constantly trudge out.
SHOP LAMBING CAMERAS
Specialists in Farming Cameras,
Livestock Cameras & Farm Security Systems
We've been working alongside farmers for years to develop farm camera solutions. Tailoring security and monitoring solutions to suit the specific needs of a farm, we've helped many let our camera systems to the stress out of life. Large sites can often present technological challenges, making farm CCTV a problematic prospect, however, our systems and expertise have supported farms right across the UK and beyond!
Farm Security Cameras
Our advanced CCTV cameras for farms give you peace of mind by allowing you to keep an eye on every area of your site from the comfort of your own home. This is invaluable in deterring theft and monitoring for trespass.
Our farm breeding camera systems help you make sure that breeding season is a success. During this crucial time you can connect into your smartphone or tablet to check in on your livestock at a touch of a button, saving the trudges down to the barn in the middle of the night.
Serving the Farming Community Since 2007
We are passionate about offering great customer experience. That's why we offer fast and convenient delivery methods so that ordering online is as straight-forward as possible. We offer a 3-year guarantee on everything, and of course, if you're not satisfied with your order you can return it to us with our quibble-free returns policy.
We understand that technology can sometimes be tricky, so we are proud to offer free online technical support so that you can get your system running without any hassle.